Dan Kalamaras, OSI Director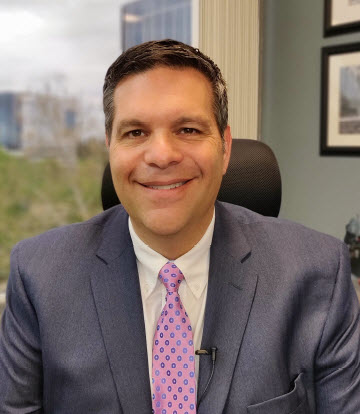 Dan Kalamaras was appointed Director of the Office of Systems Integration (OSI) of the California Health and Human Services Agency on April 9, 2018.
Before joining the OSI, Dan was Interim Executive Director of Welfare Client Data Systems (WCDS), also known as CalWIN, on behalf of 18 California Counties that comprise the WCDS Consortium.  Dan also worked for the WCDS from 2003 to 2005 as Deputy Director for Implementation, Conversion and Training in support of CalWIN's rollout to 18 counties.  In 2013, Dan served as Transition Manager for the WCDS, where he led the effort to implement a $250M maintenance and operations contract in support of the WCDS Consortium.  Dan was an Executive Steering Committee member on behalf of the counties during CalWIN's re-procurement, and was a lead Subject Matter Expert during the State of California's initial Electronic Benefit Transfer procurement.
Between 2015 and 2018, Dan was Chief Information Officer and Director of Information Technology at the San Francisco Human Services Agency.  For the preceding decade, Dan was an Information Technology Manager for the Departments of Human Assistance and Technology for Sacramento County.  Dan held various senior and staff level information technology (IT) positions with Sacramento County from 1998 through 2005.  Dan also worked as an Eligibility Supervisor, Social Services Worker and Eligibility Worker for Sacramento County before moving into IT.  Between assignments with the Department of Human Assistance, Dan worked for County of Sacramento Supervisor Dave Cox as an Administrative Aide supporting the 4th District.

Dan enjoys photography, jazz, and annually attends the Monterey Jazz Festival.  Dan is also a bicyclist and spends free time riding his road bike on the American River Bike Trail.