Adam Dondro, OTSI Director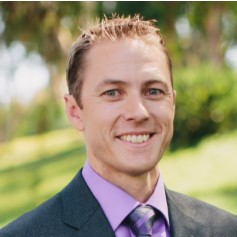 Adam Dondro was appointed Director of the Office of Technology and Solutions Integration (OTSI) of the California Health and Human Services Agency on May 18, 2022. He also continues to serve as the Agency's Chief Information Officer (AIO) to which he was appointed in 2017.
Adam has spent the last 15 years in a variety of roles across California government. Prior to his current roles, Adam served as the first Assistant Director of Horizontal Integration for the California Department of Social Services where he focused on integrating all health and human service programs to provide the best overall experience for the people of California and providing whole person care. Prior to that, Adam was the Assistant Secretary for External Affairs at the California Department of Technology. Before joining the Executive Branch, Adam spent 5 years working for the California State Assembly, both as a policy consultant as well as a consultant for the Assembly Budget Committee.
While in the legislature Adam realized his passion for improving government operations. He has spent his career since then driving efforts to help programs across the state meet people where they are, provide them with the services they need, and create better outcomes for all Californian's. And in the California Health and Human Services Agency he found his home in using that passion to support California's most vulnerable people and families and striving to make California a healthy, vibrant, inclusive place to live, play, work, and learn.
Adam has undergraduate degrees in psychology and political science from the California State University, Chico, and a master's in public administration from the University of Southern California (USC).
Outside the office, Adam is supported by his amazing wife and two daughters. He loves playing soccer, running, hiking and generally anything outdoors.